Highland City Guest House
at
Silver City Housing, Porjoton Motel Area, Sylhet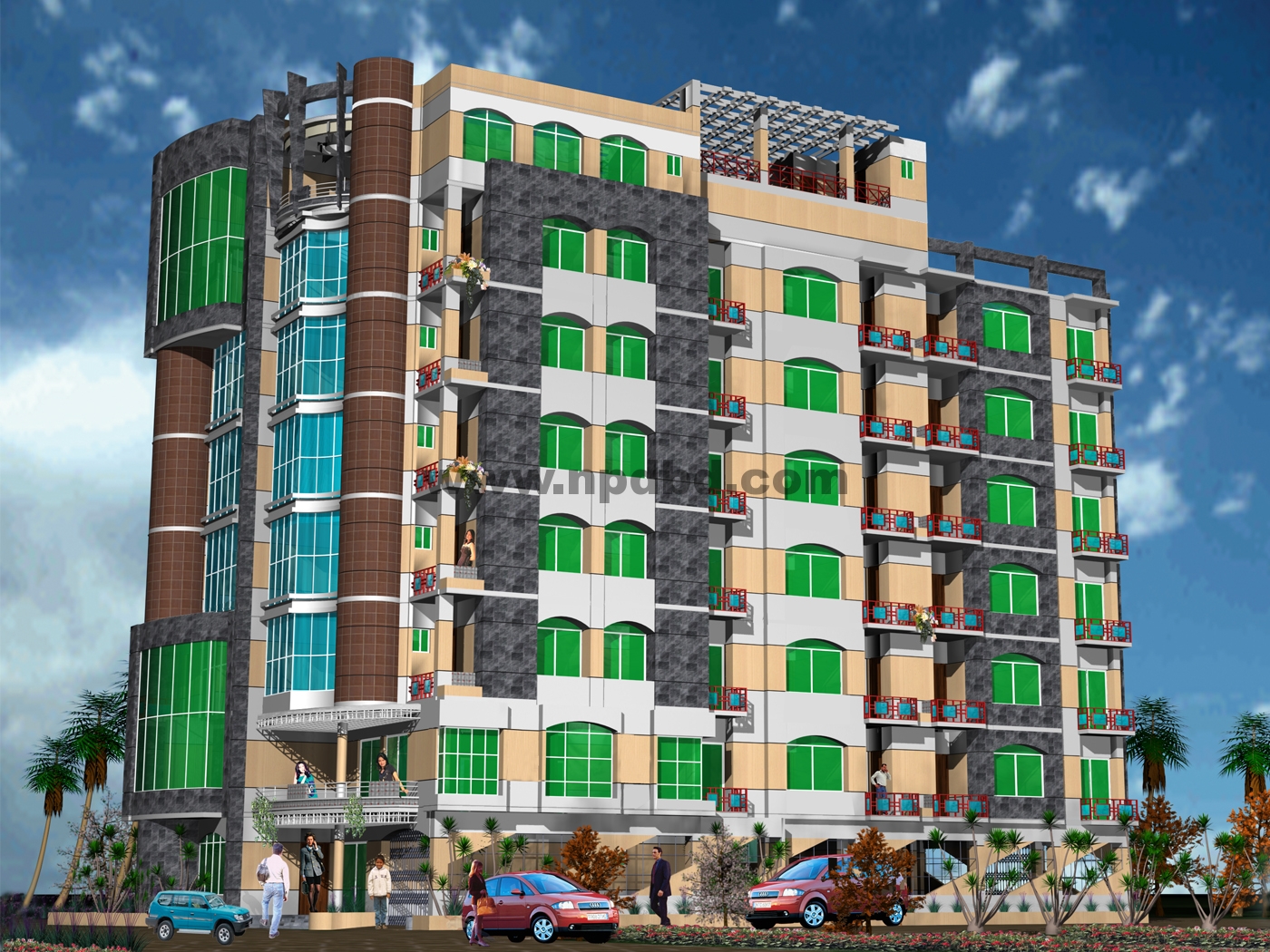 Architectural View
More Details:
Project Details
Project Name:
Highland City Guest House
Building Type:
Commercial Cum Hotel
Client:
Abdul Motin
Location:
Silver City Housing, Porjoton Motel Area, Sylhet
Height:
89'-0"
Construction Area:
35586 Sft.
Ref ID:
74
Work Status:
Upcoming
Service Provided:
Architectural Design
Structural Design
Electrical Design
Plumbing & Sanitary Design
Graphic Design
3D Modeling
Survey
Description:
"Highland City Guest House", a name of luxurious Guest house & Apartment, includes all modern facilities in one. It is situated just outside of Sylhet city and is about 15 minute motor drive through Airport road from Mazar of Hazrat Shajalal(R). It is very near from Porjaton Motel & Advanture World Park. Sylhet M.A.G Osmani International Airport is also few minutes drive from this Guest house. The Guest House is situated in hilly green Malnichara Tea garden. You could enjoy natural scenes and beauty throughout the drive way from Sylhet city to High Land City Guest House. One can enjoy natural Scene, green views of tea garden, high-low hills & lakes around there from just relaxing at the Guest House Balcony.

Location: Highland City Guest House is situated within the 100 yards perimeter from Sylhet Osmani International Airport, Sylhet Cadet College, Porjaton Motel and Adventure World Children Park. Sylhet Circuit House, Office of the divisional commissioner, Police Super Office, Sylhet city zero point i.e. Judge court point is about 30 minutes drive way from this guest house. Communication to important places of Sylhet city i.e Mazar of Hazrat Shajalaj (R), Shajalal University of Science & Technology, Osmani Medical College & Hospital, Sylhet Keen Bridge, Osmani Children Park, Leeding University and all important shopping Malls are in very good from Highland City Guest House.

Facilities:

* Large Car Parking
* Broad Reception & waiting Area.
* Hairdressing Salon.
* Laundry & dry cleaning service.
* Newspaper & gift shops.
* Departmental Stores.
* C.C TV facilities for tight security reason.
* Standby Generator facilities.
* Two Lifts & two wide Stairs facilities.


Sports & Leisure:

* Roof top Swimming Pool
* Gymnasium/yoga center
* Social Sports


Dining & Entertainment:

* Restaurant offering Bengali, Thai & Chinese Cuisine.
* Broad hall room for Conference


Accommodation:

Motel:

* 5-Hospitality Suite which include Balcony, a double Bed Room, Living Room, Dining Room & kitchen as well as Toilet.
* 6-Mini Suite includes a Bed room, Living room & a Bathroom.
* 5-Luxury King, includes a Bed Room, Balcony and Bathroom.
* 5-Junior Suite includes a Bed Room, Living Room & Bathroom.


Apartment:

* 6 Nos A-Type Apartment each of 1375 sft includes 3 Bed Rooms, a Drawing Room, a Dining Room, 3 Bathrooms, 5 Verandas, a Kitchen and a Store Room.
* 6 Nos B Type Apartment (1350 sft) includes 3 Bed Rooms, a Drawing Room, a Dining Room, 3 Bathrooms, 4 Verandas, a Kitchen and a Store Room.